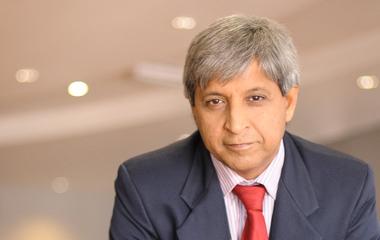 The African Research Universities Alliance (ARUA) has an obligation, as a transnational intellectual platform, to help Africa tell its own stories, generate its own knowledge and be free.
Addressing the Second Biennial Conference of ARUA from 18-20 November in Nairobi, University of the Witwatersrand Vice-Chancellor Professor Adam Habib challenged the alliance, made up of over 350 African researchers, to provide leadership by ensuring that Africa generates more solutions to address the continent's development goals.
"If Africa can't tell its own stories and generate its own knowledge, it has no capacity to be free," he said. "The big challenge at this time is that Africa produces only 1% of research, which is a crisis for the world and Africa. We can't speak about inclusion, development and the African renaissance if we don't have the capacity to generate our own knowledge," said Habib.
The ARUA conference was hosted by the University of Nairobi and sponsored by United Kingdom Research and Innovation in collaboration with the Carnegie Corporation of New York, South Africa's National Research Foundation and US-based Clarivate Analytics.
It brought together over 300 delegates, including top management from African universities and policy-makers and researchers from around the world, to share knowledge and ideas on the role of African universities in the Fourth Industrial Revolution (4IR).
If Africa cannot tell its own stories and generate its own knowledge, then "it has no capacity to be free", said Habib. Furthermore, taking control of its own narrative would mean a better chance of addressing development challenges.
Transnational challenges
Emphasising the transnational nature of the challenges facing Africa and the world, he said such challenges could not be resolved within national boundaries. "Climate change doesn't change at the boundaries; it transcends boundaries, so you need transnational researchers," he said.
Referring to the Ebola crisis in West and Central Africa as a "socio-political crisis" rather than a pharmaceutical or technological crisis, he said: "Science and technology are not neutral. They require a deep understanding of the context."
As a pan-African entity, Habib said ARUA could provide a platform for a university-based community of researchers to "not simply to look at research challenges between national boundaries, but to look at pan-African challenges as a component of global challenges", addressing those challenges first as pan-Africans and then as part of the "global academy commons".
"We are here to appreciate Nairobi and Kenya, but also have the responsibility to become pan-African researchers .. and to transcend boundaries to contribute to the global platform… and to create a network that in five or 10 years is not striving for 1% [of global knowledge output], but striving for 5% or 10%."
He urged researchers to "build a bridge of human solidarity to address the research challenges of our time".
Claudia Frittelli, international programme officer from the Carnegie Corporation of New York, acknowledged the researchers for their efforts in addressing critical challenges facing the continent (such as inequality, migration, identity, governance, climate change, disease, urbanisation, food security, water and energy crises, and employability).
This has been aided by centres of excellence, building research capacities at universities, and contributing to global platforms, she said.
Technology
"We need to think about the ways people experience technological changes brought by research as much as creating the technological change itself," said Frittelli, who questioned the use of hybrid learning that is not inclusive.
Academics need to think about who research or technological changes disadvantage, as well as their social consequences, especially how they may affect teaching and learning at universities, she said. "The way we conduct relations will change. The purpose of universities is to understand who we are and where we come from and understand the technologies that enable us to live a better life," said Frittelli.
Delegates at the conference said the role of African universities has changed in the wake of 4IR and called for more doctoral training. "The question is, how are universities preparing students for the Fourth Industrial Revolution?" said Dr. Beatrice Muganda, Higher Education Programme Director at the Partnership for African Social and Governance Research, based in Nairobi.
Muganda called for continuous innovation focused on teaching and learning models that suit the modern world and adequately prepare students.
While delegates acknowledged the need for Africa to produces more PhDs, most speakers also emphasised the need for models of teaching that produce high-quality doctorates.
This has been reposted from https://bit.ly/35EwtSG