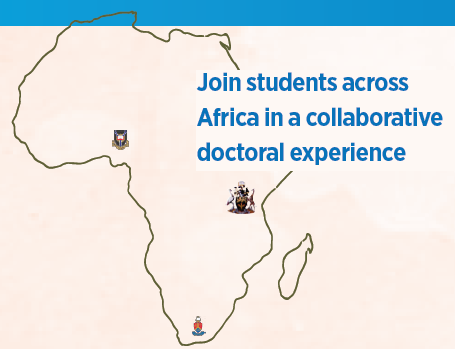 Starting at the University of Nairobi
Doctor Of Philosophy (Ph.D.) In Public Policy The Department of Political Science and Public Administration,
The University of Nairobi, in collaboration with Partnership for African Social and Governance Research (PASGR), invites applications for admission into the January 2020 intake for the Doctor of Philosophy Degree in Public Policy.
About The Programme
The doctoral programme in Public Policy aims at providing graduates with the knowledge, skills, and competencies that will enhance leadership in policy-relevant research, the practice of public policy and the advancement of scholarship in public policy. The innovative programme was collaboratively designed by sixteen African Universities to enhance interdisciplinary grounding in the practice of public policy and to deepen research competencies. The programme will also impart knowledge and skills in research communication, scholarly publishing as well as leadership in pedagogical practice for next-generation academics, researchers, policy practitioners, and leaders. Graduates will be highly motivated and adequately equipped to contribute to economic development and social transformation at the national and global levels.
Key Programme Features
Work with experts to resolve real policy problems
Continuous networking with prospective employers and key stakeholders
Strong Linkage with the Global Public Policy Network of Leading Schools Internationally
Our aim is to produce graduates that will form a unique cadre of world-class professionals in public policy and research for work in:
Governments
Think tanks
Civil Society Organizations
Regional and International organizations
Media
Universities
General Admission Requirements
To be eligible for admission: a candidate must:
Be a holder of at least a Master's degree in any academic discipline from the University of Nairobi or any other institution recognized by the University of Nairobi senate.
Duration
The Doctor of Philosophy Degree will last for a minimum of 3 and a maximum of 5 academic years.
APPLICATION DEADLINE: DECEMBER 20, 2019
Attraction
Limited Competitive Scholarships available for top applicants
Application process, please log in and apply online through
https://application.uonbi.ac.ke
For further details, please contact, the Dean's Office, Faculty of Arts,
Tel: +254 20 318262 Ext. 28146/28218 or E-mail: deanarts@uonbi.ac.ke or
---
For further inquiries, please contact the Department of Political Science and Public Administration, University of Nairobi
Tel: +254 – 20 338262 Extension 28171 or E-mail: dept-pspa@uonbi.ac.ke